A&S fosters programs that help incubate research and develop scholarship across disciplines. We ensure that our faculty have adequate time to engage in their research, scholarship and creative endeavors, including professional development.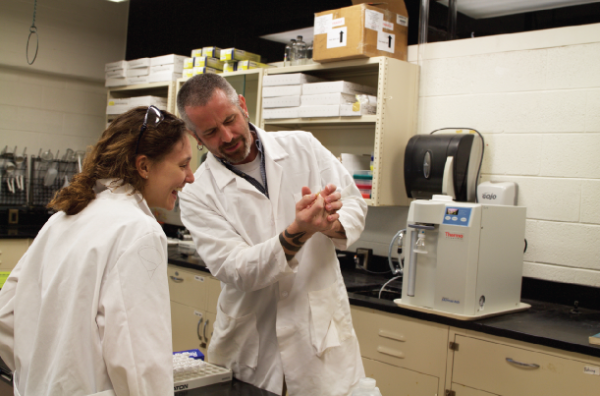 ‌
Convergence Research Groups
Convergence groups test original research ideas that address some of the grand challenges facing humanity in this century. Funding is available for convergence projects up to $60,000 in direct costs per year. Read the full policy here: Request for Proposals - Convergence Research Groups‌
Start-up, Seed and Bridge Funding
Start-up funding is available to help new faculty establish a research agenda. Seed funding invigorates scholarly productivity with smaller grants to pursue new research or to complete ongoing projects. Bridge funding provides temporary support when grant funding has ceased and there is a reasonable expectation of future funding. Read the full policy here: Policy on Seed and Bridge Funding to Support Faculty Research‌
Funding for Travel to Meet with Program Officers in DC
Funding is available for travel to Washington, DC, to meet with program officers in federal funding agencies.
Funding for Travel to Attend Grant Writing Workshops
Funding is allocated to attend grant writing workshops organized by federal agencies, such as NIH, NSF, NEH, etc.
Program to Support Faculty Career Progression Post-Tenure
Recently tenured professors are provided with guidance, resources and support at this juncture. Read the full policy here: Program to Support Faculty Career Progression Post-Tenure‌

Junior Faculty Leave
All tenure-track A&S faculty are eligible to apply for a one-semester leave to support research efforts during their probationary period. Read the full policy here: Pre-Tenure Faculty Research Leave Policy‌
Leaves and Supplemental Salary for Fellowships and Scholarships
Support is given for faculty members whose main source of extramural funding comes from fellowships and scholarships. Read the full policy here: College Policy on Leaves and Supplemental Salary for Fellowships/Scholarships‌
Funding for Travel to international conferences to present their work
Up to $1,500 can be requested for travel to make presentations at international conferences. Read the full policy here: International Travel Award‌