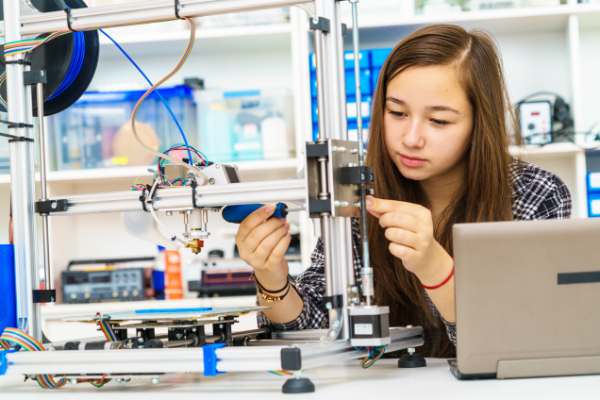 The Young Scholars Program (YSP) is a unique experiential learning summer program that pairs high school students with faculty mentors within the College of Arts and Sciences, so that they may participate in high-level research and scholarly work in a real, working laboratory.
Many students who have completed the Young Scholar Program go on to enroll at the University of Miami's College of Arts & Sciences, continuing the tradition of welcoming outstanding students to the university. 
Please note: the YSP program is not for credit.
Requirements for admission to the YSP:
All applicants must:
To apply, please complete the initial application form below.  Upon receipt of an application, participants will be contacted by a staff member and required to submit a resume, copy of their driver's license (front and pack) or passport, copy of their Social Security card (front and back), COVID-19 Vaccination card OR weekly COVID test results, and parental consent form*.  Participants may also be subjected to a background check. 
While the Young Scholars Program is open to out-of-town students, we do not provide housing or any stipends to the participants.
COVID-19 protocols:
Prior to the approval of a YSP assignment, participants must comply with all University policies, including those that govern our testing and tracing efforts to reduce COVID transmission, including: 
Providing proof of COVID vaccination by submitting a copy of the vaccine card (with booster, if eligible), OR
Taking a weekly COVID test at a local testing facility and providing results once a week to the supervisor. The tests may be PCR or antigen (no home test results will be accepted). Supervisor will maintain proof of record in a secure location

 
Any YSP participant who tests positive for COVID must report the results to their faculty mentor and to (305) 243-ONEU and is required to participate in contact tracing. The YSP participant  must show proof of negative test result before returning to campus.  
If unvaccinated and exposed to COVID, participants must quarantine for 7 days and test 5-6 days post exposure. The YSP participant  must show proof of negative test result before returning to campus.  
Requirements for completion of the YSP:
Successful completion of the program requires a minimum of 40 hours of supervised laboratory research and a 500-750 words essay summarizing their experience.  Upon completion, students will receive a Certificate of Participation from the College of Arts and Sciences.
For any questions about this program, please contact the Office of the Interdisciplinary and Professional Studies at 305-284-8783 or ysp@miami.edu.
APPLICATION DEADLINE for FALL 2023: Thursday, August 10, 2023
Program runs from September 5 - December 1, 2023
Essays are Due December 8, 2023
*Upon acceptance to the program, prior to beginning your YSP placement, an original signed copy of the Consent, Waiver and Release Agreement form must be delivered or mailed to Gabriela Groso, Outreach Coordinator, Office of the Interdisciplinary and Professional Studies, College of Arts and Sciences, University of Miami, 1300 Campo Sano Avenue, Suite 215, Coral Gables, FL 33146.  
---