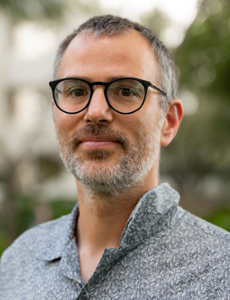 Oliver Bracko
Assistant Professor
Biology Department
My research focuses on elucidating common mechanisms of cognitive decline in neurodegenerative disease. We employ high resolution in vivo multiphoton imaging and animal behavior in mouse models to identify novel mechanisms connecting neurodegenerative diseases. This approach allows us to follow complex physiological processes on both cellular and organ (brain, tissue) scales. Currently, we are focusing on capillary stalling as a novel phenomenon explaining a large proportion of the reduced brain blood flow seen in mouse models of Alzheimer's disease. These capillary stalls are primarily comprised of leukocytes firmly bound to endothelial cells that lead to transiently block capillaries and reduce cortical blood flow. Furthermore, we are exploring upstream molecular mechanisms that cause this capillary stalling phenomenon, and we are determining the downstream consequences of improving brain blood flow in Alzheimer's disease progression.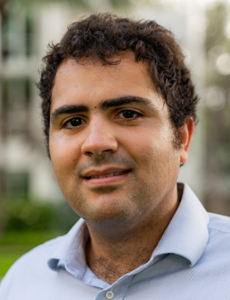 David Chapman
Associate Professor
Computer Science Department
Dr. David Chapman is an Associate professor of Computer Science with the UM department of computer science and has a dual appointment with the UM institute for data science and computing.  Dr. Chapman's research interests involve machine learning and computer vision algorithms including semi-supervised learning strategies, domain adaptation, and class imbalance techniques.  Dr. Chapman is equally interested in the application of these methods to applied disciplines, most notably the medical imaging space where he works in collaboration with a variety of established organizations including Rad-AID international, the National Alliance against Disparities in Patient Health (NADPH), and Carestream inc.  Dr. Chapman's overarching goal in research is to fundamentally expand the ability for machine learning to make inferences from unstructured, unlabeled, and imbalanced real-world datasets.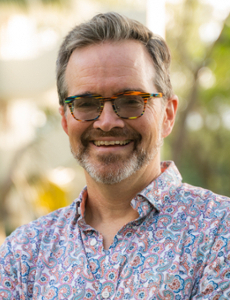 Philip Harling
Professor
History Department
Phil Harling works on Britain and the British Empire in the 19th century. His research and teaching interests include the formation of the modern state, the legitimation of political elites, the contradictions and slippages between liberalism and empire, and the politics of migration. Phil grew up in Evanston, Illinois, and got his BA from Grinnell College (1986) and his Ph.D. from Princeton University (1993). He is the author of The Waning of 'Old Corruption': The Politics of Economical Reform in Britain, 1779-1846 (Oxford, 1996), and The Modern British State: An Historical Introduction(Polity Press, 2001). His current book project is "Managing Mobility: Migration and the British Imperial State, 1840-1860."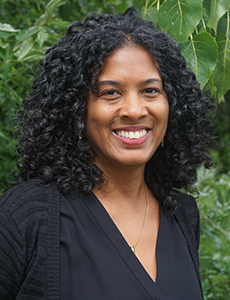 Kelly Baker Josephs
Professor
English Department
Kelly Baker Josephs specializes in Anglophone Caribbean Literature and Digital Humanities. She is author of Disturbers of the Peace: Representations of Insanity in Anglophone Caribbean Literature(University of Virginia Press, 2013), co-editor of The Digital Black Atlantic (University of Minnesota Press, 2021), and co-organizer of the annual Caribbean Digital conferences. She joins the University of Miami after sixteen years on faculty at the City University of New York and has also held positions as the 2016-17 Sterling Brown Professor of Africana Studies at Williams College and a 2018-19 Scholar-in-Residence at the NYPL Schomburg Center for Research in Black Culture.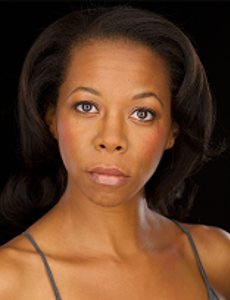 Maha McCain
Assistant Professor
Theatre Arts Department
Maha McCain, originally from St. Louis, MO, received an M.F.A. in acting from Ohio University and spent a year in residence at the Cincinnati Playhouse in the Park, the winner of the 2004 Tony Award for Best Regional Theatre. She has worked as a professional actor for the past ten years, including credits with Universal Television's Law & Order, St. Louis Black Repertory Company, Cape Cod's Monomoy Theatre, Madcap Productions Puppet Theatre, Neil Goldberg's Cirque, Fresco Productions and Miami's own improvisation company Just the Funny. She has also worked in New York with Universal Television (Law & Order), Gotham City Improv, and the New York International Fringe Festival as part of Stephen Svoboda's Odysseus Died From AIDS.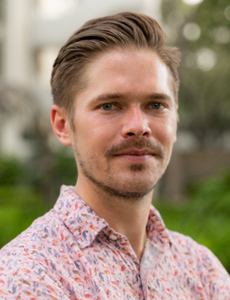 Matthew Nelsen
Assistant Professor
Political Science Department
Matt Nelsen is an assistant professor of political science at the University of Miami. Prior to joining UM, he was a postdoctoral scholar at the University of Chicago and received his PhD from Northwestern University. 
Matt's research focuses on race, place, and youth political engagement and is featured in a number of publications, including Perspectives on Politics, Political Behavior, the Journal of Race, Ethnicity, and Politics, and the Washington Post. His dissertation, which explores civic education in the United States, received three awards from the American Political Science Association, including the E. E. Schattschneider Award for best doctoral dissertation in American Politics.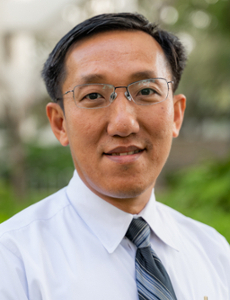 Hien Nguyen
Full-Time Lecturer
Computer Science Department
Dr. Hien Nguyen is a lecturer at the Computer Science Department, University of Miami. Previously, he was a full Professor at Miami Dade College in the School of Engineering + Technology from September 1998 - July 2022. He was awarded Endowed Teaching Chair in 2015 and again in 2019, which is the highest distinction for an MDC Professor. During this time, he wrote and won a $749,169 grant, which was the first grant for MDC West Campus from the Department of Education. In his spare time, he teaches himself various labor skills on YouTube and works on his farm growing longan trees and raising chickens and ducks.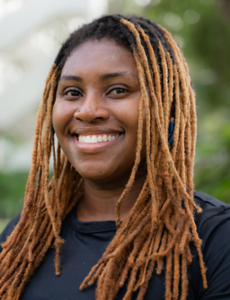 Eziaku Nwokocha
Assistant Professor
Religious Studies Department
Eziaku Nwokocha is an Assistant Professor at the University of Miami. She is a scholar of Africana religions with expertise in the ethnographic study of Vodou in Haiti and the Haitian diaspora Her research is grounded in a thorough understanding of religions in Africa, the Caribbean, and the United States, in gender and sexuality studies, visual and material culture and Africana Studies generally. Previously, Nwokocha held a position as a Presidential Postdoctoral Research Fellow in the Department of Religion at Princeton University and a Visiting Fellow at the Center for Culture, Society and Religion at Princeton. She obtained a Ph.D. with distinction in Africana studies from the University of Pennsylvania, a Master's degree in Africana studies from the University of Pennsylvania, a Master's degree in Theological studies from Harvard Divinity School, and a Bachelor's degree in Black studies and Feminist studies from the University of California, Santa Barbara. Nwokocha was a Ford Predoctoral Fellow during her PhD and Ronald E McNair Scholar as an undergraduate. She is the author of Vodou en Vogue: Fashioning Black Divinities in Haiti and the United States (University of North Carolina Press, 2023), which is an ethnographic study of fashion, spirit possession, and gender and sexuality in contemporary Haitian Vodou, exploring Black religious communities through their innovative ceremonial practices. This book is featured within the series Where Religion Lives.
Nwokocha is currently working on her second book project which is tentatively entitled: "'Tell My Spirit': Black Queer Women in Haitian Vodou," which investigates Black queer women's interactions with Haitian Vodou divinities, their performance of ritual work, and their formation of religious communities in multiple locations including Montréal, Canada; Miami, Florida; Havana, Cuba; Paris, France; Brooklyn, New York, and Northern California. She pays particular attention to spiritual possession, which serves as a site for subversive ritual performances that contest dominant national and regional discourses on sexuality, gender, and race. Nwokocha has been featured in the Journal of Haitian Studies, Harvard Divinity Bulletin, Reading Religion, and Women Studies Quarterly.
Nwokocha enjoys teaching a number of courses which include: Caribbean of Religion (REL 330), Anthropology of Religion (REL 109) and Religion and Gender (REL 345). She also is a certified Spin® Instructor and yoga enthusiast.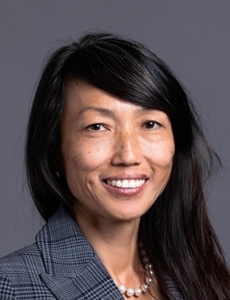 Theresa Pinto
Full-Time Lecturer
Anthropology Department
Theresa Pinto graduated from Florida International University as a first-gen college student with a Bachelor of Science in Biology and a Bachelor of Arts in Religious Studies, and then earned a Master of Science in Environmental Science, Policy, and Management at the University of California, Berkeley while working as a Ph.D. candidate. Her research involved the self/non-self recognition systems of phytopathogenic and endophytic fungi from phylo-ecological perspectives. After a career in the federal government and raising a family, Pinto also received a Juris Doctorate from the University of Miami School of Law and was certified to practice law in Florida in 2020.
Throughout the years, she has continued to teach and present to learners of all ages across a wide range of institutions, including UC Berkeley, the Recurso Micològia in Mexico, University of Florida, Florida International University, Miami Dade College and their Green Urban Living Center, Urban Paradise Guild, and Ada Merritt K-8 Center. She continues to do so in her current position as a lecturer in the University of Miami's Abess Center for Ecosystem Science and Policy. She is dedicated to promoting scientific and environmental principles as a force for social change, especially where they intersect with law, public health, and community development.
In addition to her legal practice, her current work includes a partnership with community groups to undertake an environmental public health study looking at the health impacts of climate gentrification in the Miami area. She is also working with historians on a proposal for the People's Guide series to Miami.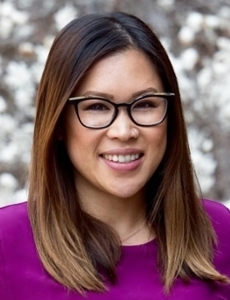 Kim-Phuong Truong-Vu
Assistant Professor
Sociology & Criminoloy Department
Kim-Phuong Truong-Vu is originally from Long Beach, CA, and earned her Ph.D. from the Department of Sociology at the University of Colorado Boulder (CU) and B.A. in both Sociology and Asian American Studies from the University of California at Santa Barbara (UCSB). Kim uses nationally representative survey data and qualitative interviewing to explore racial/ethnic differences in HPV vaccinations—particularly at the intersections of gender and age—and, in turn, how inequalities are reproduced.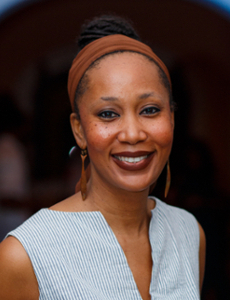 Karlisa Callwood
Full-Time Lecturer
Anthropology Department
Dr. Karlisa Callwood is a marine scientist, informal science educator, and science communicator who focuses on interdisciplinary approaches to evaluating fisheries and conservation management.  She currently serves as Director of the Community Conservation Education & Action Program at the Perry Institute for Marine Science. Dr. Callwood has two decades of experience developing and managing science education programming and holds a Ph.D. in Ecosystem Science and Policy from the University of Miami. Her interests include establishing practices to enhance science education for those from underserved communities, understanding the socio-economic factors that influence fishers' decisions and prompt behavior changes towards conservation, and creating strategies to better bridge the gaps existing between scientists, policymakers, and the public through informal science learning and interdisciplinary approaches. Her current research focuses on the socio-economic factors and perceptions influencing dynamics in Bahamian fisheries and evaluating communication strategies for influencing social and behavior conservation change related to fisheries.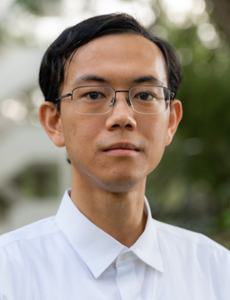 Da Rong (Daren) Cheng
Assistant Professor
Mathematics Department
I completed my undergraduate education at the National Taiwan University and earned my Ph.D. in Mathematics at Stanford University. I then held postdoctoral positions at the University of Chicago and the University of Waterloo, before arriving at the University of Miami to join the Department of Mathematics. I am generally interested in variational problems and nonlinear partial differential equations arising from geometry. One focus of my current research is the existence and regularity of surfaces with constant mean curvature in three-dimensional Riemannian manifolds.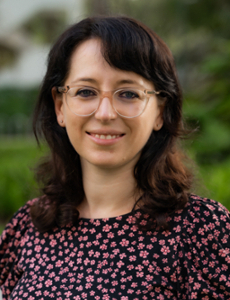 Aleksandra Hernandez
Assistant Professor
Philosophy Department
Aleksandra Hernandez joins the Department of Philosophy having held postdoctoral fellowships at the University of Notre Dame and the University of Miami. She is a philosopher and a literary critic specializing in animal ethics, moral psychology, and pragmatist feminism. Aleksandra is grateful to the University of Miami and the College of Arts and Science for supporting her development as an interdisciplinary scholar, and very much looks forward to continuing to engage with Miami's students and her colleagues in the Department of Philosophy and across the U.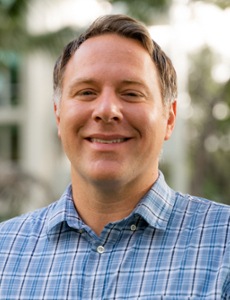 Benjamin Lauren
Associate Professor
Writing Studies Department
Ben Lauren is an award-winning Associate Professor in the Department of Writing Studies. Empirically trained in User Experience research, his work focuses on creative-critical rhetorics; community, institutional, and organizational change; and, experiential learning. His first book, Communicating Project Management draws from empirical research to describe participatory approaches for managing the complexities of knowledge-work. His most recent monograph, under advanced contract with the University of Michigan Press, explores the relationship between rhetoric, songwriting, and grief. His work has appeared in flagship journals in Writing Studies such as Computers and Composition, Transactions on Professional Communication, and Technical Communication.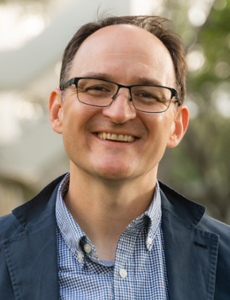 Michael Dean Morgan
Full-Time Lecturer
Theatre Arts Department
Michael Dean Morgan (Lecturer, Department of Theatre Arts) Michael's professional practice balances live performance, production, and academic projects. At "The U," he will specialize in voice, speech, and performance techniques and is a certified Knight-Thompson Speechwork Instructor. His acting credits include Broadway, Off-Broadway, Broadway tours, network television, and regional theatre. Michael taught Speech at Princeton Theological Seminary (9 years), and Rowan University (5 years), published for the Voice and Speech Review, and is a regular guest artist and stage director. Michael is the founder of Dialect Lab and the Theatre Story Archive. Visit www.michaeldeanmorgan.com for upcoming projects.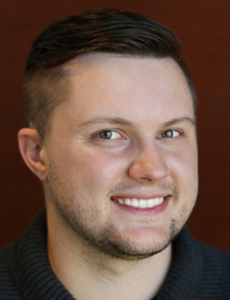 Brandon Newton
Assistant Professor of Practice
Theatre Arts Department
Brandon has designed scenery and properties both regionally and internationally. His work has been published in American Theatre Magazine and displayed at SETC, the Design Expo at USITT, and the Kennedy Center with KCACTF. Brandon is currently the Assistant Professor of Practice - Scene Design at the University of Miami. Prior to joining the faculty at UM, he was the Assistant Professor of Scene Design at the Dobbins Conservatory with Southeast Missouri State University. Brandon holds an MFA in Theatre (Scene Design) from Texas State University and a BA in Theatre and Dance from Alma College.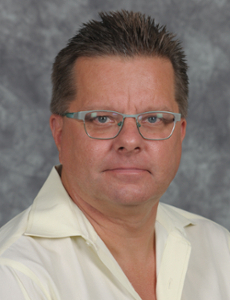 Jari Niemi
Full-Time Lecturer
Philosophy Department
Jari Niemi received his Bachelor of Arts in Philosophy from University of Nevada, Las Vegas, his Masters of Arts in Philosophy from Ohio University, and his Ph.D 2004 from Purdue University.  His areas of interest and specialization are Social/Political Philosophy, Philosophy of Law, and Ethics.  Before joining the faculty at University of Miami, he has taught philosophy at James Madison University, Florida Atlantic University, and Florida International University.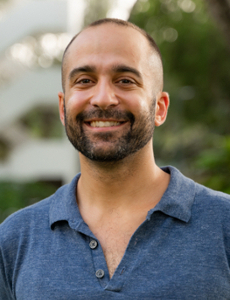 Antonio Petruzzella
Assistant Professor of Clinical
Director of the Psychological Services Center
Psychology Department
Dr. Tony Petruzzella is a first-generation college graduate and licensed clinical psychologist joining the faculty as a Clinical Assistant Professor and Director of the Psychological Services Center (PSC) in the Department of Psychology at the University of Miami. He earned his Ph.D. from the University of Georgia (UGA), where he also served as the Associate Director of the UGA Psychology Clinic. He completed an APA-accredited doctoral clinical internship at the Bay Pines VA Medical Center and an APA-accredited postdoctoral fellowship in the OCD & Anxiety Disorders Program at Butler Hospital through the Department of Psychiatry and Human Behavior in the Warren Alpert Medical School of Brown University. His research, clinical, and teaching interests include understanding the factors influencing the mental health and well-being of sexual-and gender-diverse individuals and couples, delivery of evidence-based psychological interventions, and culturally responsive cognitive behavior therapy.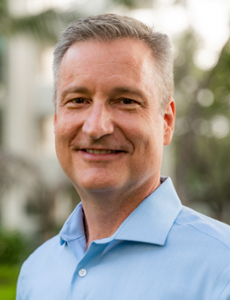 Marc Puccinelli
Assistant Professor of Clinical
Psychology Department
Dr. Marc Puccinelli is a Clinical Assistant Professor in Psychology, and is part of the Health Promotion and Care lab (HPAC).
His clinical and research experience has primarily focused on substance use, mental health treatment, HIV prevention, and coping with chronic illness, including HIV and cancer. His research interests include development, testing, and disseminating interventions to address health disparities in sexual and gender minority and Latinx communities.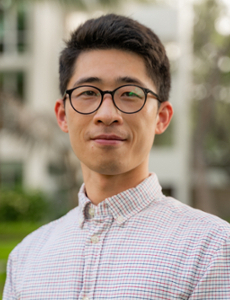 Haoluan Wang
Assistant Professor
Geography & Sustainable Development Department
Dr. Wang is an Assistant Professor of Sustainability Economics in the Department of Geography and Sustainable Development at the University of Miami. He received his Ph.D. in Agricultural and Resource Economics at the University of Maryland, College Park. His research interests include climate change adaptation, natural resource management, and environmental valuation. For most of his research, he applies principles of economics, designs surveys and experiments for data collection, combines large administrative and geo-spatial data for quantitative analysis, and proposes relevant policy recommendations.