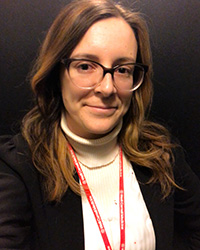 Vanessa Aguiar-Pulido (Computer Science - Assistant Professor)
Vanessa Aguiar-Pulido joins the University of Miami as an Assistant Professor from Cornell University. Vanessa earned her Ph.D. in Computer Science from the University of A Coruña (Spain) in 2014.  Her primary research emphasis is data science and computational biology, with a focus on developing tools and algorithms that will impact diagnosis and therapeutics of genetic disorders. Recently, she played a critical role leading an international team of researchers to identify key host and viral factors in SARS-CoV-2 pathogenesis. Vanessa has published in numerous well-established journals and conferences.
---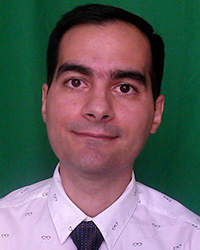 Bahman Angoshtari (Mathematics - Assistant Professor)
My research interest lies primarily in studying stochastic control problems arising in finance and insurance. I hold a D.Phil. in Mathematics from University of Oxford which I have completed in 2014 and under the supervision of Thaleia Zariphopoulou. Before joining the University of Miami, I worked as a post-doc at the University of Michigan (Mathematics) and the University of Washington (Applied Mathematics) where I conducted collaborative research as well as teaching courses in their quantitative finance master's programs.
---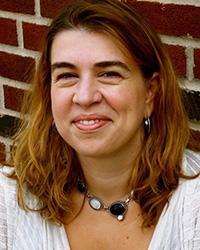 Jessica Bashline (Theatre Arts -Assistant Professor)
Jessica was the founder and Artistic Director of  Strange Sun Theater, in NYC for 6 years. She taught acting and musical theater scene study in the Steinhardt Vocal Performance program at NYU. She was the Consulting Artistic Director of the  Sheen Center, when it opened in downtown Manhattan, and before that she served as the Artistic Director of Wingspan Arts. Jessica is also a freelance director, actor and playwright with credits from theaters around the country, with a focus on new play and musical creation. Jessica holds a BFA in Acting from Boston University and an MFA in Interdisciplinary Art from Goddard College. Her practical focus has been on theater creation; directing and writing. Her research focuses on both feminist theater and progressive pedagogical approaches to teaching acting and directing.
---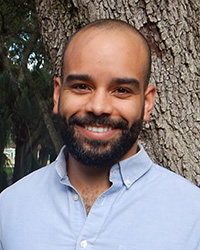 Winter Beckles (Biology Lecturer)
My research combines molecular techniques with large-scale field experiments to explore the earliest stages of divergence in wild populations. In particular, I am interested in the evolutionary changes that occur when species are introduced to new habitats. Beyond research, I am committed to outreach and mentorship to encourage scientific literacy and critical thinking among students. 
---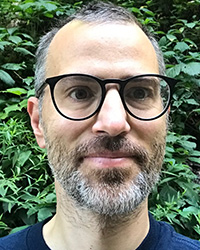 Oliver Bracko (Biology - Research Assistant Professor)
My research is focused on fundamental questions in the neurobiology of disease. I aim to develop an understanding of the contributions of brain blood flow reductions to neurogenerative disease and cognitive decline. I performed my Ph.D. research at the ETH in Zürich, Switzerland, under the mentorship of Sebastian Jessberger about the role of neuronal stem cells in adult neurogenesis of the hippocampus. For my first postdoc, I worked with Susanne Wegner at the University Hospital in Zürich, Switzerland, on the cause of cognitive decline following an ischemic stroke. I further pursued this research direction in the lab of Chris Schaffer at the Biomedical Engineering Institute at Cornell University, and focused on in vivo multiphoton imaging of brain blood flow in neurodegenerative disease. Looking forward to establish my own research program at University of Miami.
---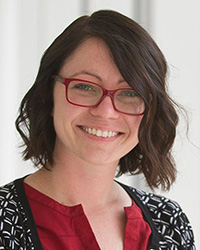 Cali Curley (Political Science - Assistant Professor)
Cali Curley joins the University of Miami as an Assistant Professor from the O'Neill School at Indiana University Purdue University Indianapolis. Cali earned her Ph.D. in Public Administration and Policy from Florida State University in 2014.  Her primary research emphasis is in local government public policy design and adoption, specifically focusing on policy goals related to sustainability, such as equity and the environment. Her recent research addressing U.S. state level responses to Covid-19 has been published in  Public Administration Review. 
---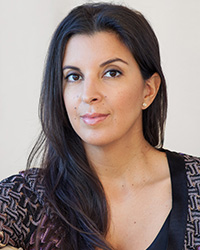 Patricia Engel (English - Associate Professor)
Patricia Engel is the author of  The Veins of the Ocean, winner of the Dayton Literary Peace Prize;  It's Not Love, It's Just Paris, winner of the International Latino Book Award; and  Vida, a finalist for the Pen/Hemingway and Young Lions Fiction Awards,  New York Times Notable Book, and winner of Colombia's national book award, the Premio Biblioteca de Narrativa Colombiana. She is a recipient of fellowships from the Guggenheim Foundation and the National Endowment for the Arts, among others. Her stories appear in  The Best American Short Stories,  The Best American Mystery Stories,  The O. Henry Prize Stories, and elsewhere. Born to Colombian parents, Patricia earned her undergraduate degree at New York University and her MFA in Creative Writing at Florida International University. Her new novel,  Infinite Country, is forthcoming in 2021.
---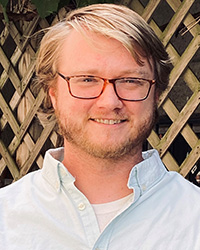 Spencer Evans (Psychology - Assistant Professor)
Dr. Spencer Evans will be an Assistant Professor in the Department of Psychology beginning in January 2021. His research focuses on irritability and aggressive behavior in children and adolescents, including interests in developmental processes, assessment, and intervention. Dr. Evans earned his Ph.D. in Clinical Child Psychology from the University of Kansas in 2017. After finishing his predoctoral internship in clinical psychology at the Medical University of South Carolina, he began a postdoctoral fellowship at Harvard University. He has served as a coordinator, consultant, and principal investigator for the World Health Organization in their development of ICD-11 Mental and Behavioural Disorders. The author of more than 40 peer-reviewed publications, Dr. Evans has received awards and grants from organizations such as the American Psychological Foundation, the Association for Psychological Science, and the National Institute of Mental Health.
---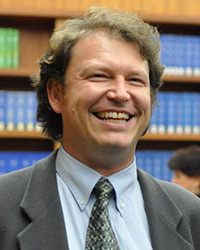 Arthur Gleason (Physics -Research Associate Professor)
Arthur Gleason's academic background is in geophysics and biogeography, with degrees from Yale, University of Maryland at College Park, and University of Miami / RSMAS. His research speciality is marine and coastal zone remote sensing, with current projects focusing on validation of ocean color satellite data, coral reef habitat mapping, and underwater 3-D photogrammetry. 
---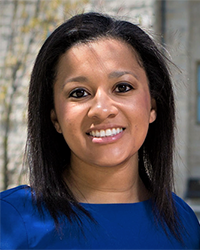 Nicole Humphrey (Political Science - Assistant Professor)
Nicole Humphrey is an Assistant Professor in the Department of Political Science. She completed her PhD in public administration at the University of Kansas, School of Public Affairs and Administration. Her work relies theories of organizational behavior and public management to study emotional labor and diversity in public sector organizations.
---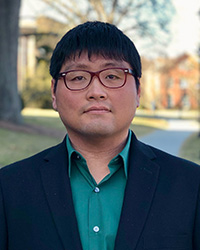 Hyun Chul Jang (Mathematics - Fuqua Research Assistant Professor)
My research interests lie in the area of geometric analysis, particularly in the problems originated from general relativity. In my Ph. D. dissertation, I investigated the geometry of asymptotically hyperbolic manifolds in the context of general relativity, which includes new construction of this type of manifolds and rigid property in terms of the total mass.
---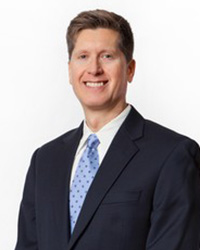 Kevin Kennison (Theatre Arts - Associate Professor of Practice)
Kevin Kennison, Associate Professor of Practice in the Theatre Dept. Formerly of NYU's Tisch School of the Arts, University of Oregon, Brooklyn College and SUNY Oswego. Has collaborated with Institutions and Theatre Depts across the nation such as the University of Indiana, Belmont University, Lipscomb University, Howard University and the University of Alabama, among others, as well as Professional Acting Studios in New York and Los Angeles.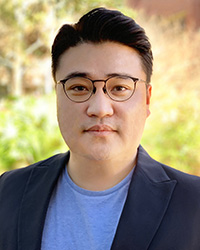 Namhoon Ki (Political Science - Assistant Professor)
Namhoon Ki earned his Ph.D. in Public Administration from Florida State University and M.A. and B.A. in Public Administration from Korea University, Seoul, South Korea. His research focuses on the intersection between public management, local governance, and public policy evaluation.
---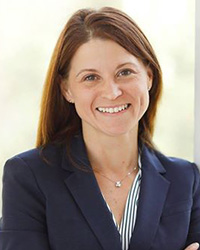 Nicole Leeper Piquero (Sociology -Professor)
Nicole Leeper Piquero is a Professor of Sociology at the University of Miami. She received her Ph.D. in Criminology and Criminal Justice from the University of Maryland. Her research focuses on the study of white-collar and corporate crimes, criminological theory, as well as gender and crime. 
---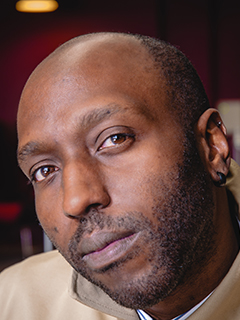 Kei Miller (English -Professor)
Kei Miller will join the faculty of the Creative Writing program in the English Department in January 2021. A distinguished author of fiction, poetry, and essays, Dr. Miller is the author of Augustown (Knopf 2017), In Nearby Bushes (Carcanet 2019), The Cartographer Tries to Map a Way to Zion (Carcanet 2014), The Last Warner Woman (Coffeehouse Press, 2012), Writing Down the Vision: Essays and Prophecies (Peepal Tree Press, 2013), and seven other books, including the forthcoming It Is Always the Body (Grove Atlantic, 2021). He has won numerous awards: the OCM Bocas Prize for Caribbean Literature (fiction), the Prix Carbet de  la Caraïbe, the Prix des Afriques, the Forward Prize (poetry), the Bocas Prize for Caribbean Literature (nonfiction), and the Una Marson Prize (fiction). He holds a PhD from the University of Glasgow and a master's in creative writing from Manchester Metropolitan University. He is a Fellow of the Royal Society of Literature in the UK.
---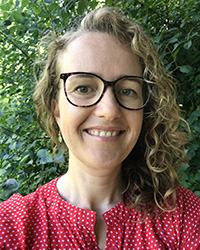 Lena Maria Mueller (Biology - Assistant Professor)
I received my PhD in Plant Science and Policy in 2015 from the University of Zurich (Switzerland). In the same year, I moved to the Boyce Thompson Institute/Cornell University to conduct my postdoctoral research. There I studied the molecular basis of plant interactions with beneficial fungi (arbuscular mycorrhizal symbiosis), a research topic that I am looking forward to continue at the University of Miami (Department of Biology). 
---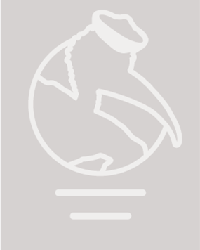 Nadia Naami (Modern Languages & Literatures - Lecturer)
Nadia Naami is a Lecturer of Arabic and French. She holds a Ph. D. in Literary, Cultural, and Linguistic Studies from University of Miami and a Ph. D. in Humanities and Social Sciences from Chouaib Doukkali University in Morocco. Her recent research focuses on French and Francophone Studies with a comparative approach between literatures, cultural productions, and philosophical thought from the Caribbean, North Africa, and France. Her Research Interests include French and Francophone Studies, Comparative Literature, the Visual Arts and Aesthetics, Postcolonial and Decolonial Studies, Arab-francophony, and Islamic Studies.
---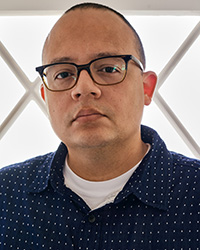 Claudio Nolasco (Art and Art History -Assistant Professor)
Claudio Nolasco is a Dominican-born photographer working within the documentary genre with a focus on narrative and photobooks. He holds an MFA from Columbia University and a BFA from the Cooper Union School of Art.
---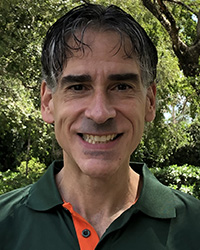 Alexis R. Piquero (Sociology - Professor)
Alex R. Piquero is Chair and Professor of the Department of Sociology and Arts & Sciences Distinguished Scholar at the University of Miami and Professor of Criminology at Monash University in Melbourne Australia. He is also editor of Justice Evaluation Journal. His research interests include criminal careers, criminological theory, crime policy, evidence-based crime prevention, and quantitative research methods. He has received several research, teaching, and service awards, is fellow of both the American Society of Criminology and the Academy of Criminal Justice Sciences. In 2019 he received the Academy of Criminal Justice Sciences Bruce Smith, Sr. Award for outstanding contributions to criminal justice and in 2020 he was awarded the Lifetime Achievement Award from the Division of Developmental and Life Course Criminology, a division within the American Society of Criminology.
---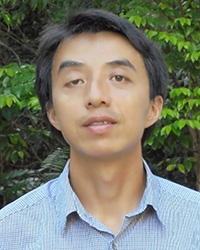 Gang Ren (Computer Science - Research Assistant Professor )
Gang Ren is a Research Assistant Professor of Computer Science at the University of Miami. He received the B.S. and M.S. degrees in Electrical Engineering from Sichuan University, Chengdu, China, and the Ph.D. degree in Electrical Engineering from the University of Rochester, Rochester, NY. Since 2016, he was a postdoctoral associate at the Institute of Data Science and Computing, University of Miami. His research centers on artificial intelligence, machine learning, computational statistics, signal processing, high performance computing, and services computing, with applications on electronic design automation, computer/DSP architecture, semiconductor/nanoelectronics manufacturing, electronics test and measurements, human computer interaction, nonlinear dynamics, medical diagnosis, molecular biology, media studies, and computer music. Gang's recent specific areas of focus include semiconductor manufacturing process optimization, high throughput substrate defect classification, multi-mode optics for surface topography measurements, long-span time series pattern analysis, computational modeling of multimedia cognition and consumer behavior, optimization techniques for high-performance computing, web services modeling and service-oriented architectures, dynamic stability and parallel processes for nonlinear systems, statistical mechanics for very-large-scale deep neural networks, and new musical interfaces for contemporary composition and expression.
---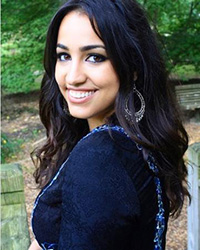 Suja Sawafta (Modern Languages & Literatures - Assistant Professor)
Suja Sawafta's research interests focus on exile and ecocriticism in the modern Arab and Franco-Arab contexts. She read for her D.Phil (Ph.D) at the Faculty of Oriental Studies at the University of Oxford and holds an MA in Franco-Arab studies from the University of North Carolina. She also obtained Certificate in Middle East Studies from the Duke-UNC Consortium for Middle East studies. 
---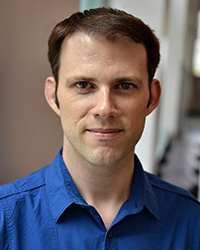 Larry Smiglewski (Theatre Arts -Lecturer)
BA in Theatre - Marymount Manhattan College
MS in Education - Mercy College
MFA in Theatre - University of Houston
Previous Educational Experience:Assistant Professor of Theatre at Sam Houston State University
Assistant Professor of Theatre at West Chester University
Member of the New York City Teaching Fellows, a division of Teach For America - where Larry was named one of the "model new teachers of the year" in 2004 for his work teaching 5th Grade at P.S. 89 in The Bronx, NY.
---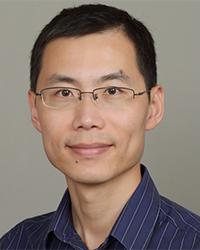 Jia Xie (Chemistry -Assistant Professor)
Jia Xie is Assistant Professor in the Department of Chemistry. He received his Ph.D. in Biomedical Science at University of Connecticut, finished the postdoc training at Scripps Research in the Department of Molecular Biology. Since then he worked in the TSRI Department of Chemistry prior to joining UM. His research interest is related to therapies by macro biological molecules and chemical biology.
---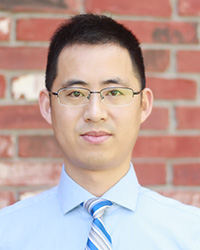 Fuwu Zhang (Chemistry -Assistant Professor)
Dr. Fuwu Zhang is a tenure-track Assistant Professor in the Department of Chemistry. Prior to joining the University of Miami, he was a postdoctoral fellow at Texas A&M University (2018-2020) and National Institutes of Health (2015-2018). Dr. Zhang obtained a Ph.D. in chemistry from Texas A&M University in 2015 and B.S. degree in pharmacy in 2010. His research interests lie broadly in organic chemistry, polymer chemistry, drug delivery, and nanomedicine, with emphasis on the translation of polymer chemistry to functional nanomaterials designed for advanced disease treatment.