Under the leadership of President Julio Frenk, the University of Miami is starting a series of initiatives designed to transform and reinvent our institution. Known as the "Roadmap to Our New Century," these initiatives are designed to propel UM forward as we near our centennial in 2025. The College of Arts and Sciences has embraced them and will contribute to each by implementing our strategies to enhance the student experience in and out of the classroom, attract and retain talented faculty, and continue our advances in research and innovation.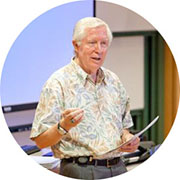 100 TALENTS: 
Over the next decade, UM will add 100 new endowed chairs who will attract, retain, and reward faculty and boost UM's academic reputation. To complement this initiative, the College of Arts and Sciences recently welcomed a $2.2 million gift to establish a permanent endowment and create the Appignani Foundation Chair for the Study of Atheism, Humanism, and Secular Ethics. The faculty appointed to this Chair will develop new interdisciplinary courses and carry out research concerning the historical and cultural significance, and implications, of atheism.
PROBLEM-BASED INTERDISCIPLINARY INQUIRY: 
The College of Arts and Sciences supports our outstanding faculty who frequently work together to solve today's most pressing problems and instill a passion for learning. From the College's undergraduate neuroscience program to big data collection in complexity science research, we are at the forefront of interdisciplinary, groundbreaking research and collaborations across many disciplines.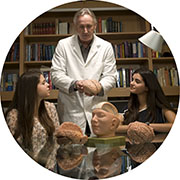 STEM@UM: 
A significant impact of the Roadmap initiatives has come to fruition through a transformational gift by benefactors Dr. Philip and Patricia Frost. Their support will raise a new science facility on the Coral Gables campus for research in basic and applied sciences and engineering, as well as facilitating the creation of multiple institutes.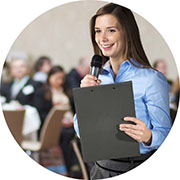 HEMISPHERIC INNOVATION HUB: 
Entrepreneurial initiatives and innovation are key components to the University of Miami experience. While working on their majors, many of our A&S students pursue their dreams to start a business with help from The Launch Pad, an entrepreneurship program to assist both students and alumni create new enterprises. Our faculty consistently seek partnerships to promote research centered on technology, neurology, autism, computer science, and the arts and humanities.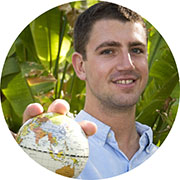 HEMISPHERIC UNIVERSITY CONSORTIUM: 
Owing to our geographic location, the College reaches beyond our campus and has implemented programs that advance research and education for our students, such as student exchange and study abroad programs. From the UM Institute for the Advanced Study of the Americas to the Center for the Humanities, we connect our faculty to researchers and scholars around the globe and provide students with opportunities to participate in universal dialogue and understand the importance of the arts and humanities.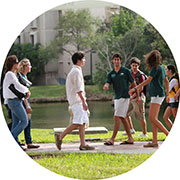 CULTURE OF BELONGING: 
Diversity, inclusion, respect, and tolerance are all key to building a strong culture of belonging within the UM community. At the College, we support fostering an inclusive environment for all our students, faculty, and staff.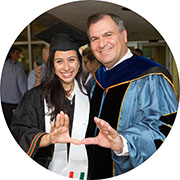 ACCESS TO EXCELLENCE: 
The University, by its centennial, plans to meet 100 percent of demonstrated financial need for students through merit-based admissions and need-based financial aid.  The College of Arts and Sciences supports this vital initiative, which will attract and retain a distinct and diverse student body.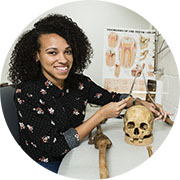 EDUCATIONAL INNOVATION: 
Hands-on experience under the guidance of our talented faculty is a top priority at the College. We encourage our undergraduate students to participate in intensive research initiatives that can open the doors to advanced study in technology, the arts, and the sciences. Our da Vinci program, for example, allows our students to explore the interdisciplinary connections between the arts, humanities, and sciences.