PRISM brings together the top freshmen majoring in biochemistry, biology, chemistry, microbiology, marine biology, marine science, neuroscience, physics, physical therapy, and other natural sciences.

The curriculum program provides excellent preparation for careers in physical sciences, medicine, veterinary medicine, and physical therapy. If you are a STEM major, there are no extra courses or additional requirements.

Students who receive AP or IB credit for courses listed below can work with the PRISM advisor to design a customized academic plan.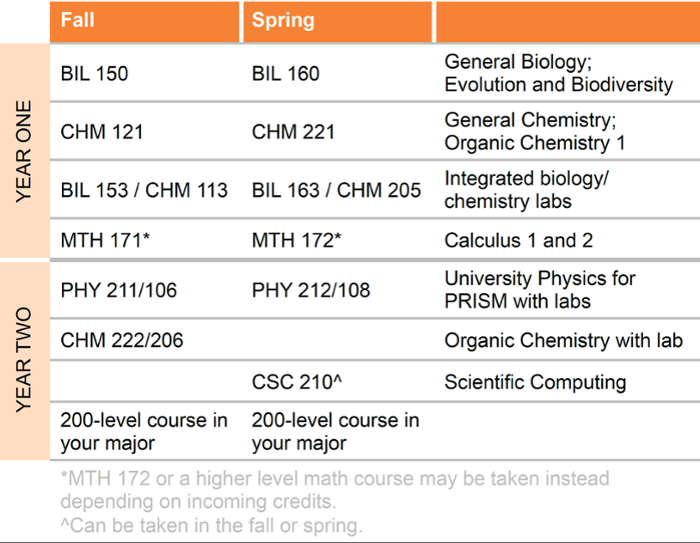 *NOTE: Please keep in mind that this award, like any other research awards, are now considered as a form of financial aid in accordance to U.S. government regulations.