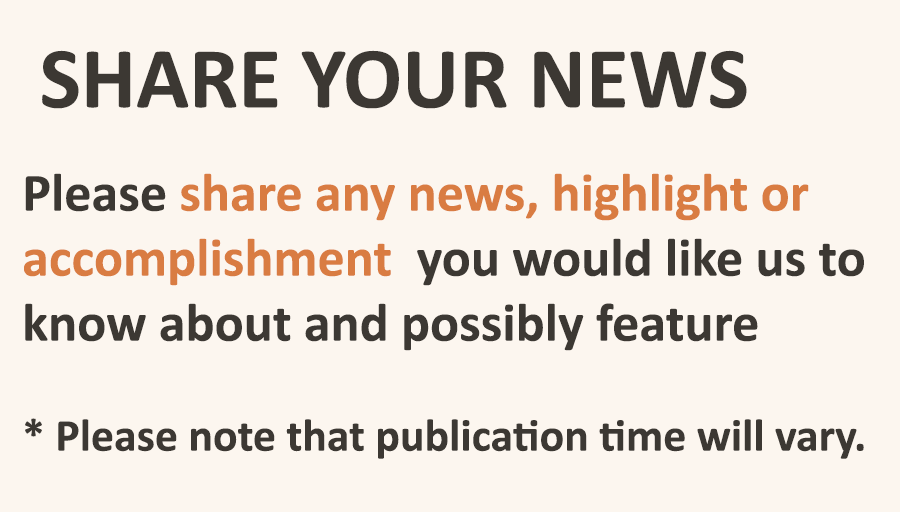 Maria Galli Stampino, Professor, Sr. Associate Dean for Faculty Affairs and College Diversity and Interim Chair of Sociology co-edited and translated Love Enamored and Driven Mad (1618), by Lucrezia Marinella. This remarkable poem, written by a prolific Venetian woman writer, turns classical mythology upside down: Cupid rebels to his mother, Venus, and the most powerful god, Jupiter, who condemns him to losing his mind—the type of pain that typically Cupid inflicts on others.

Venus (typically represented as wayward and lascivious) is a motherly figure in this poem, concerned for her son's wellbeing, and willing to go to the end of the earth to find him and restore him to health. Marinella asserts her cultural and poetic powers by writing powerful female characters into her poem, going against tradition, and at a time when the prevailing mores extolled men and demeaned women. This prose translation is accompanied by an in-depth introduction and notes to help readers contextualize the story and the characters.
---
Ivan Albreht, Associate Professor, Department of Art and Art History was honored with the Juror's Choice Award at the 12th Annual International Competition, Archie Bray Foundation for the Ceramic Arts, Helena, Montana (USA). This award is equivalent to first place or best in show in one of the most important international ceramics exhibits within US Honors (the list includes only major international exhibits with extremely competitive selection process, or significant curated international exhibits by invitation.
---
Dr. Michael Touchton and Dr. Felicia Knaul announce the launch of the Covid-19 Policy Tracker for Latin America. This cross-national research team tracks public policy responses surrounding physical distancing to combat the spread of Covid-19. A description of the project is available here. The first stage of the project provides results for Mexico
Dr. Touchton is Associate Professor of Political Science and Faculty Lead for Global Health at the Miami Institute for Advanced Study of the Americas
Dr. Knaul is Director of the Miami Institute for Advanced Study of the Americas and Professor of Public Health at the Miller School of Medicine 
---
Joanna Johnson, Director of Writing Studies program, published her book Topographies of Caribbean Writing, Race, and the British Countryside. Johnson shows how writers like Derek Walcott, V.S. Naipaul, Jean Rhys, Grace Nichols, Andrea Levy, and Caryl Phillips have very different and unexpected responses to this rural space.  Johnson demonstrates how Caribbean writing shows greater complexity and wider significance than accounts and understandings of the British countryside have traditionally admitted; at the same time, close examination of these works illustrates that complexity and ambiguity remain an essential part of these authors' relationships with the British countrysides of their colonial or postcolonial imaginations. This study examines accepted norms, and raises questions about urgent issues of belonging, Britishness, and Commonwealth identity. 
---
Yolanda Martinez-San Miguel, Marta S. Weeks Chair in Latin American Studies and Professor, Department of Modern Languages and Literatures received a grant from the Kislak Family Foundation to co-sponsor the Early Americas Working Group conference entitled "Undercurrents: Caribbean (Im)Mobilities, from the Pre-Columbian Era to 1900." The conference was co-organized with Ashly White and David Sartorious and held on the University of Miami campus February 13-14, 2020.
---
Professor J Tomas Lopez, Department of Art and Art History, recently had a solo exhibition called The Forgotten Exodus – An American Refuge. The exhibition which ran from February 3 to February 28, 2020 displayed 24 portraits of the last generation of Sephardi Jews born in North Africa, the Middle East, and Iran.
Lopez is an artist with a lifelong passion for portraying the vulnerability of the passage of time through his stunning portrait photography. The Forgotten Exodus was photographed entirely in South Florida and curated by University of Miami's Department of Religious Studies' Professor, Dr. Henry Green and produced by Media Director David Langer.
---
Alejandro Portes, Research Professor in the Department of Sociology, has been awarded the 2019 Princess of Asturias Award in the Social Sciences. The Princess of Asturias Awards are the highest form of recognition bestowed by the Spanish Crown and among the most important prizes conferred in the European Union.
Portes is the author of numerous books, articles and chapters on national development, international migration, Latin American and Caribbean urbanization, and economic sociology. He is the co-editor "Children of Immigrants in the Age of Deportation", a Special issue of Ethnic and Racial Studies (Jan. 2020 (to be published as a book by Routledge in 2021); and co-authored "Class and Ambition in the Status Attainment Process: A Spanish Replication"", British Journal of Sociology 70, 2019 and "Emerging Global Cities: Structural Similarities and Historical Differences", Spanish Sociological Review 35, 2020.
Current research focuses on the adaptation process of the immigrant second generation in comparative perspective, the role of institutions on national development, and immigration and the American health system. 
---
Three Arts and Sciences' scholars have been awarded the 2019-2020 Cooper Fellowship: Viviana Diaz Balsera, Professor, Modern Languages and Literatures; Pamela Hammons, Professor, English Department; and Olga Korotkova, Professor, Physics Department. Cooper Fellows are chosen based on excellence in contributing to the College's core mission of scholarship, teaching and service.
Viviana Díaz Balsera, Professor in the Department of Modern Languages and Literatures, is a scholar of early modern Hispanophone European and American literature and culture. She is the author of 3 books, 23 peer-reviewed journal articles and refereed book chapters, and 4 conference proceedings. Dr. Díaz Balsera's numerous articles and chapters on the early modern period, published in top venues, also make original contributions in the analysis of well-known figures such as Calderón de la Barca, Hernán Cortés, Bartolomé de las Casas and Sor Juana Inés de la Cruz. Her work is characterized by the reading of Spanish and Colonial Latin American texts using a combination of historically grounded, theoretically sophisticated and philologically based close-readings that further our understanding of the colonial period beyond the Manichean opposition of the European oppressors and the indigenous or native colonized subjects. She is currently working on her fourth book project, a study about the Franciscan missions and the globalization of the native American Timucuas in northern La Florida, one of the toughest frontiers in the Spanish empire of the Americas. This fourth book expands on work in her co-edited volume, La Florida: Five Hundred Years of Spanish Presence (Co-ed. Rachel E. May; University of Florida Press, 2014), which won the 2015 Gold Florida Book Award in Non-fiction.
Pamela Hammons, Professor in the Department of English, is a scholar of early modern English literature, with an emphasis on gender studies and texts written by women. Author of two monographs: Poetic Resistance. English Women Writers and the Early Modern Lyric (Ashgate, 2002) and Gender, Sexuality, and Material Objects in English Renaissance Verse (Ashgate, 2010), Pam's work is grounded in close reading of rare texts and expands to consider other cultural elements, including its materiality.  She has also published the edition of Book M: A London Widow's Life Writings and is now almost finished with the critical edition of Mary Carey's A Mother's Spiritual Dialogue, Meditations, and Elegies, both in The Other Voice in Early Modern Europe Series. Lastly, she is working on a co-edited collection that will appear with Cambridge University Press, with Brandie Siegfried (BYU), entitled World-Making Women: Rethinking Early Modern Women's Place in Literature and Culture. In addition, she has written many articles and book chapters, review essays and encyclopedia entries.
Olga Korotkova, Professor in the Department of Mathematics, is an international leader in the field of theoretical classical statistical optics. Most of her work has been focused on understanding how light is transmitted through random media, such as the turbulent atmosphere or the ocean, and how light may be structured to reduce the deleterious effects of the medium on this propagation.  In this work, she is a world leader in the area of structured coherence.  She has over 180 peer reviewed publications and an h-index of 45 (Web of Science).  One of her papers, on the propagation of a specially constructed beam, was the 5th most cited paper in JOSA A, one of the leading journals in classical optics while two of her papers are among the top 1% of cited papers in all of Physics. 
---
Michael Touchton, Assistant Professor in the Department of Political Science, published "Salvaging Community: How American Cities Rebuild Closed Military Bases". This book focuses on local governance and development across the United States by assessing the ways American communities redevelop closed military bases. It identifies collaborative governance structures that often mark the difference between successful defense conversion with broad community benefits and abandoned bases driving stagnant economies. The book thus offers lessons for former defense communities and others suffering from a natural disaster or the loss of a major employer to regain their vitality in ways they can control.
---
Jaswinder Bolina, Associate Professor in the Department of English, published his third book of poetry, The 44th OF JULY. Released in April 2019 by Omnidawn Publishing. The 44th of July offers bracing and often humorous reflections on the American culture through the lens of an alienated outsider at a deliberately uncomfortable distance that puts the oddities of the culture on full display. Exploring the nuances of life in an America that doesn't treat you as one of its own, yet whose benefits still touch your life, these exquisitely crafted poems sing in a kaleidoscopic collaging of language the mundane, yet surreal experience of being in between a cultural heritage of migration and poverty and daily life in a discriminatory yet prosperous nation. Both complicit in global capitalism and victims of the inequality that makes it possible, these are the Americans who are caught in a system with no clear place for them. Bolina opens the space to include the excluded, bringing voice and embodied consciousness to experiences that are essential to Americanness, but get removed from view in the chasms between self and other, immigrant and citizen.
---
Claire Oueslati-Porter, Senior Lecturer in the Department of Anthropology, published a book "Gender, Textile Work, and Tunisian Women's Liberation: Deviating Patterns". Published by Palgrave Macmillan, this book is an ethnography conducted in an export zone textile factory in Binzart, Tunisia during the years leading up to the Arab Spring. Sexist management tactics in the factory, as well as women workers' patterns of resistance and capitulation to sexual objectification and exploitation are central. Masculinity as enacted by men and by some women structures the processes of production. Certain women workers challenge cisgender norms by appropriating masculinity, threatening men's masculine supremacy on the factory floor. Socio-cultural surveillance mechanisms in the factory and in the family curtail the tensions posed by the presence of masculine women.
---
Jennifer Ferriss-Hill, Associate Professor in the Department of Classics and Senior Associate Dean for Academic Affairs, has published the book "Family, Friendship, and the Art of Living".  For two millennia, the Ars Poetica (Art of Poetry), the 476-line literary treatise in verse with which Horace closed his career, has served as a paradigmatic manual for writers. Rarely has it been considered as a poem in its own right, or else it has been disparaged as a great poet's baffling outlier. Here, Jennifer Ferriss-Hill for the first time fully reintegrates the Ars Poetica into Horace's oeuvre, reading the poem as a coherent, complete, and exceptional literary artifact intimately linked with the larger themes pervading his work. 

Arguing that the poem can be interpreted as a manual on how to live masquerading as a handbook on poetry, Ferriss-Hill traces its key themes to show that they extend beyond poetry to encompass friendship, laughter, intergenerational relationships, and human endeavor. If the poem is read for how it expresses itself, moreover, it emerges as an exemplum of art in which judicious repetitions of words and ideas join disparate parts into a seamless whole that nevertheless lends itself to being remade upon every reading.  Establishing the Ars Poetica as a logical evolution of Horace's work, this book promises to inspire a long overdue reconsideration of a hugely influential yet misunderstood poem.
---
Katlyn Meier, Assistant Professor of Chemistry; Jean-Hubert Olivier, Assistant Professor of Chemistry; and Zheng Wang, Assistant Professor of Computer Science  were named Frost Junior Fellows. As part of the Frost Institute of Chemistry and Molecular Science, the Frost Junior Fellows Program is a new multidisciplinary, initiative created to spur collaborative, high-impact research and train the next generation of scientific leaders.
---
Michael E. Milakovich, Associate Professor in the Department of Political Science and Public Administration Program, has authored the book Digital Learning, The Challenges of Borderless Education.  Relevant and timely, as the book reveals the technologies behind successful implementation of online learning and teaching, and introduces the most important concepts and relationships in plain language.